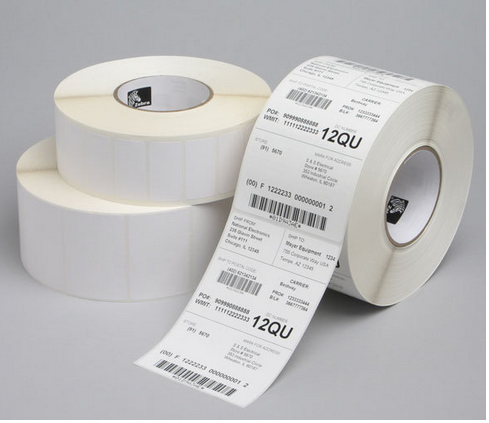 When you search for label materials for your products, polyester is one of the materials you consider (and are provided by manufacturers). Why should your labelling needs be based on this specific material? Are your labelling requirements suitable for polyester labels or are you better off with another label type? Here are some benefits, including the use of polyester for your labelling needs, to help quickly decide whether or not polyester produced by polyester labels supplier in Hyderabad is better suited to your needs.

What Is Labeling?
For a commodity, labelling is important. If a product is identified easily, a consumer may decide whether or not to buy it. Branding and marking go together. A brand written on a label almost always exists. Both are interconnected. Customers must be able to easily find their items. This can be achieved by a simple system of personalized labels. Great visual branding will contribute to making the product unforgettable and keeping customers back. Certain things about polyester labelling have to be remembered here.

As labelling has become synonymous with branding, the labelling approaches and branding methods have changed over time.

Why Are Polyester Labels So Popular?
For a variety of factors, polyester labels are gaining popularity. They can be produced in a range of forms and dimensions. This makes the labels physically more attractive. You can accept strong adhesives and hold them on to the product for longer. Polyester printing is easy. The printing on the polyester label can be ordered directly from laser printers. These printers are capable of producing large amounts of labels. The definition is simple, with vivid images and text. Using laser printers or inkjet label printers, polyester labels can be printed. It is important to understand if you use an inkjet printer that only polyesters with high gloss are possible.

Polyester Labels Are Among The Most Robust Types Of Labels
Polyester is a highly versatile material and is highly resistant to many influences and components. Due to its toughness, polyester is often used in industrial applications and is resistant to diverse (from cold to hot) temperatures, resistant to wet and dry conditions, as well as resistant to diverse chemical substances. This makes this label perfect for many applications – including product labelling, computer labelling, alert and instructive sticker use, etc.

The Labeling Of Polyester Is Very Versatile
This type of mark is also very flexible and you can use it almost everywhere because of its long life and high resistance to various elements and conditions. This mark can be used for goods, machinery, chemical containers and much more. The multiple choices you have in terms of its architecture are also responsible for this multifaceted usability. These labels can be cut into small tags to mark objects as small as tubes and vials or made into large tags which can be used on heavy devices and instruments.


Easy To Carry
These polyester labels are also sufficiently flexible to bear virtually any message. These can include instructions, alerts, product composition details and many more. They can also be used for the monitoring of images, vibrant icons, business names, list of ingredients as well as simply numerating and lettering combinations. If necessary it will also be possible to add barcodes and other readable data to these tags.


Polyester Labels Are Relatively Cheap And Cost-effective
While this particular type of label is costlier than paper labels, the numerous positive qualities in the label still consider that it is comparatively cost-competitive and cost-efficient. You can use it in dry-wet conditions that can't be done with paper tags and it can withstand various temperatures, ranging from warm to cold. They can also be used in areas exposed to fat, dung, chemicals and other contaminants that can deteriorate rapidly with other tag forms.


Final Words
This particular material is inherently durable and versatile, which makes it cost-efficient because you pay for something that lasts for a long time. This simply means, unlike other tags which are easily injured and which need a regular replacement, you do not have to replace this specific form of tag anytime soon. Unlike polyester labels, this will increase the expenditure on labels and tags, reducing the costs as they do not require continuous replacement.


This entry was posted on May, 08, 2021 at 11 : 47 am and is filed under Polyester Labels. You can follow any responses to this entry through the RSS 2.0 feed. You can leave a response from your own site.