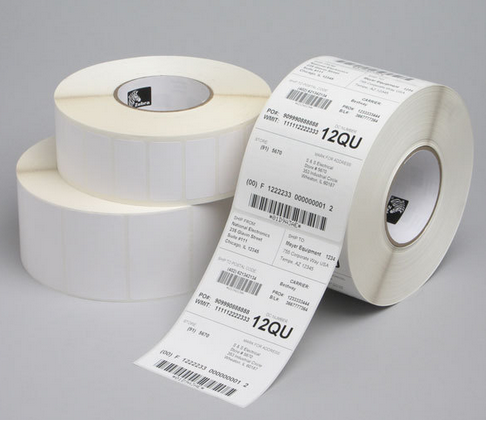 Polyester Labels are a brilliant choice when your labels need to not only look great but also endure into severe conditions or rough handling. Polyester (or PET) labels deliver protection against humidity, chemicals, abrasion, and extreme temperatures.
Polyester materials are extensively used for durable labels that are required to last long on products like product information and identification labels, which requires to hold up and remain legible for the lifespan of the product.
Polyester Label Components:
Face Material – Polyester face materials are normally categorized according to their adherence to heat, chemicals, and manufacturing stress; coatings and overlays can be added for additional protection.
Adhesive – Must be cooperative with the surface on which the label is attached; exposure to UV light, heat, and chemicals is also a factor in the sticky choice.
Liner – It may be polyester, where the selection may depend on label format along with the process in which the labels will be useful for the product.
Is polyester label waterproof?
Many of the qualities can be found in polyester labels. These labels are designed for sturdy applications where a waterproof polyester label is essential to have. They repel everything from water to chemicals. They will keep your text and designs intact and unscratched from indoor to outdoor use.


Polyester Label Characteristics:
Tear and Smudge Resistance
Strong Adherence to Metal, Plastic, Glass, and More
Resistance to Extreme Temperatures
Water and Moisture Repellence

Polyester Label Applications:
Equipment labels
Marine labels
Warning labels
Chemical labels
UV Resistant labels
Electronic labels
Circuit Board Manufacturing labels
Medical and Health Care labels
Steel Industry labels
Weather Proof labels
Freezer labels
Abrasion Resistant labels
Polyester labels
Valeron labels and tags
RoHS Compliant labels
UL labels
Different types of polyester for making labels:
White laser polyester
One of the most durable materials which are used to print laser labels. It is mainly used for permanent labelling and find its use in marking assets, properties and types of equipment.
Clear polyester
The clear polyester label materials are also used for permanent labelling and they are mostly used to mark retail products and window decals.
White matter polyester
a popular material that is used for printing laser labels. This material is removable, and hence it is on products that need temporary labellings like products that are specially used for marketing, price labels, books and magazines.


Where to get best quality polyester label?
When you need polyester labels, switch to the right supplier to meet your needs. Polyester Labels suppliers in Hyderabad are happy to serve, both large and small quantity needs with fast turn-around, including emergency rush orders. Bulk order supply is also possible with them at a reasonable price. To support the development of your polyester labels lab testing, pre-press support, along with expert customer service is available with them.
If you have doubt about polyester labels or would like to know more about the labels varieties and want to ask for order, you need to contact the top Polyester Labels supplier in Hyderabad! There are skilled and experienced teams online to meet your needs.