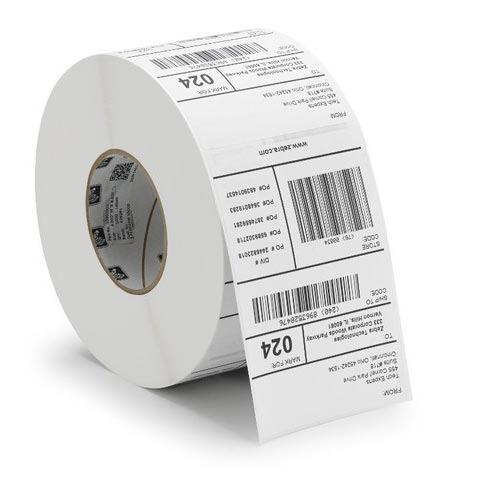 Representing data in machine-reading or visual form is carried on by a method called a bar code or barcode. The bar codes are now considered as one of the organizational building blocks, which are widely used across all businesses and industries. Thereafter, barcode labels are applied to a wide variety of product surfaces in different situations. This takes forward the productivity of the organisation to the top.

Linear Barcodes and Two Dimensional Barcodes
Barcodes might be described in two different types, the first is one dimensional (1D) and the second is two dimensional (2D) like QR codes. The one-dimensional barcodes represent data by scanning the varying widths and spacings between the parallel lines. The two-dimensional barcodes read the rectangular dots, hexagon and other various patterns which are commonly known as matrix codes.
One dimensional or linear barcodes holds only one piece of information, which is a normal number identification from a company's main database. Whereas two-dimensional barcodes are capable of holding a vast quantity of data that includes not only text information but also other forms, such as images.
Companies and manufacturers, who deal in the printing industry manufacturer barcode label printing. Barcode labels are self-adhesive labels that have the barcode imprinted on them. Barcode labels are mostly used in banks, hospitals, departmental stores etc, where a large number of data is handled.

The Need of Barcodes
The use of barcodes helps in the following areas –
Accuracy: In managing assets or maintaining inventory, the manual process brings about a number of difficulty. This includes typing errors in every 300 characters that lead to unnecessary re-orders, checking out ghost assets i.e., an asset which appears in general ledger but is missing physically) etc. This incurs a loss of time and energy big time.
Time Management: The time taken to conduct quarterly or year-end assets through excel sheets should be used for doing some important jobs. Performing stock management manually spares a lot of time which can be minimised by proper using of barcodes.
Accountability: Employee theft is considered a very real threat in the case of electronics assets and inventory. The use of barcode systems, adds layers of accountability that rules out these threats.

Barcode labels
Barcode label manufacturer in Hyderabad is very common and quite renowned. These companies consistently maintain the quality of the product, their pricing the products, logistics services and also cater to other requirements of the customers. People choose these companies mainly for their variety in printing options, and their expanded capacity of working. Few of these companies offer quite prompt services and provide a solution for any kind of labelling issues.
Manufacturers who are involved in printing barcode labels mostly highlights the impressively wide range of barcode labels. These barcodes quality is highly judged by their tearing strength and a nice polished finish.
The barcode labels supplier also trades in a wide range of pre-printed barcode labels, which are either printed with text contents or barcode as asked by the customer, barcodes that are ready to apply and as well as blank barcode lab. The companies manufacture this barcode maintaining the industry standards and are produced under the supervision of qualified professionals with the help of advanced machinery and the latest technologies.

Things to Remember While Printing Barcode Labels
There are a few factors that are to be considered while printing the barcodes –
• Technology: Dot matrix, laser, inkjet and thermal are son basic types of printing technology that are used largely. The first three options come with a fair price range with a high cost of maintenance and waste. Whereas the procedure of thermal in less harmful for the environment and creates a better quality barcode.
• Materials: Barcodes can be imprinted on paper and synthetic materials both. It has to be checked if long-life acrylic, polyester or any other material could be included in synthetic material for making the barcode label long-lasting. If stock labels or custom labels are to be printed is also a crucial decision to be made.
• Scope: Small and ancillary businesses use desktop printers which are suitable for small scale jobs. Medical places most of the time print barcodes in wristbands that are wearable. Warehouses usually go for industrial printers for creating hundred of barcodes which is highly necessary for keeping track of the production. For desktop and industrial categories, they have subset varieties of two or four Inch desktop.
• DIY: Designing and creating barcodes by oneself is also possible considering the function of the business and its need for barcodes. Though some companies think that outsourcing this responsibility is either preferred or necessary.
This entry was posted on March, 15, 2021 at 11 : 40 am and is filed under Barcode Labels. You can follow any responses to this entry through the RSS 2.0 feed. You can leave a response from your own site.